Buying solid pewter kitchen handles is your chance to get in on a little bit of a long-lost secret.
You don't have to go too far back in history (18th Century) to find a time when pewter was highly sought after by royalty, aristocracy and the very wealthy. It was thought of as a precious metal and used not only for its undeniable beauty, but also for its practicalities; most notably, it's resistance to rusting and corrosion.
These distinct qualities make pewter a brilliant choice for your kitchen if you're looking for a modern finish with a distinctly old-worlde or antique-looking style (or just simply something more exciting and different with a luxurious, tactile feel).
That's why Pewter only ever graced the doors and cabinets of the very wealthy.
These practical qualities in every-day use complimented pewter's malleability perfectly. By its nature, it is a soft, pleasant metal that can easily be worked into intricate and attractive designs.
For these reasons, it became a popular choice for designers in the late 19th Century but as tastes changed and technology improved, it fell out of favour and popular consciousness.
But the lustrous and warming beauty of pewter has never changed and it even today, those who see it and use it are often bewitched by its spell.
Are Pewter Handles Suitable For Kitchens?
Yes, they are. Pewter is a non-corrosive metal that won't rust or fade. These qualities make it perfect for busy kitchen owners in need of a distinct, traditional interior style.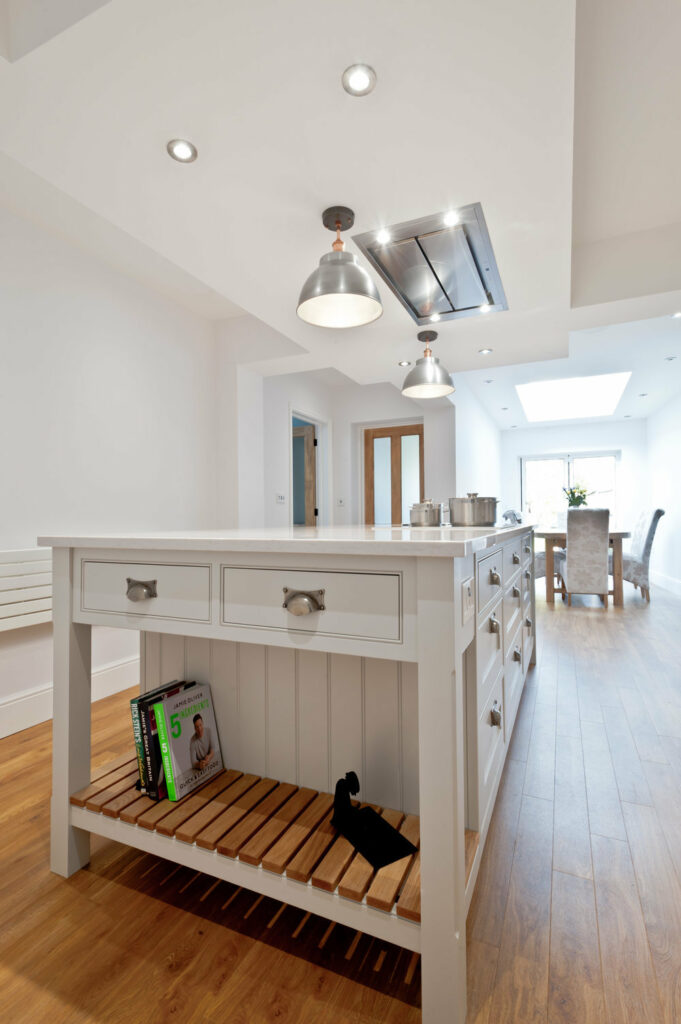 Modern Pewter Kitchen Handles
The greatest opportunity for you in your kitchen today is that over the last 100 years, pewter has fallen out of favour somewhat to make way for more polished finishes. In the years since, it's become an almost mythical metal, like a long-lost treasure or a forgotten secret.
As it's popularity waned, many pewter manufacturers fell by the wayside, leaving the pool of 'pewterers' to only a few. Now, in 2020, there is only one manufacturer of solid pewter kitchen hardware left in the UK.
That manufacturer is us.
The Only Solid Pewter Manufacturer Left in the UK
We've been designing and manufacturing in pewter for over 30 years. If you've been looking at pewter as a choice for your kitchen cabinet handles for some time, chances are you will have come across our designs.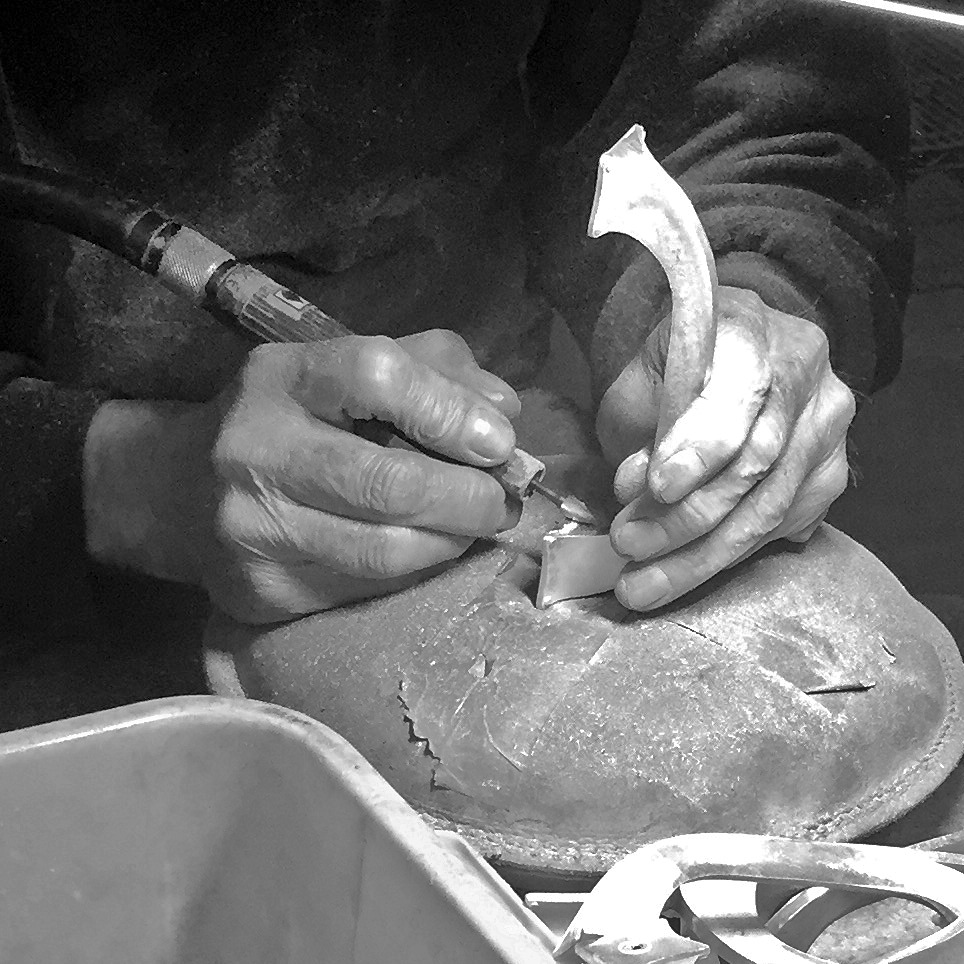 You will also have noticed that there's a growing number of 'pewter-effect' or 'pewter-finish' offerings available that seem relatively cheap compared to our own. That's because they're not made in the UK and aren't solid pewter.
Whilst this influx of cheaper alternatives may seem like a good thing, the truth is that they are having a damaging effect on the reputation of pewter. These 'pewter-effect' kitchen handles are in fact made from metal that does rust and then coated with a thin layer of pewter to provide the 'pewter-effect'.
The outcome is that pewter gets a bad rep owing to these alternatives. But, if you're wise enough to see through that, and lucky enough to be in on the secret of real pewter, you won't be swayed by these cheaper alternatives and will, in fact, find that real pewter is still as lustrous and magical as it once was.
Not only that, it will stand so far apart from the crowd that when guests and visitors come into your home, you'll be bombarded with compliments and the biggest question of all; "where did you get those?"
It's up to you whether you choose to share that secret or not…