Our Eden and Milton collections of door hardware and cupboard handles have been designed with a unique and innovative flare by combining pewter and wooden components. The woods natural grain pattern means no two handles will ever look the same - bringing a distinctive touch to each handle. The combination of Natural Oak or American Black Walnut with the warm charms of pewter brings a rustic and authentic feel to the home.
Due to the wooden components of this collection, we recommend it is only used in internal applications.
Choose between two styles of handle and two stunning finishes to complete the look.
Natural Oak VS American Black Walnut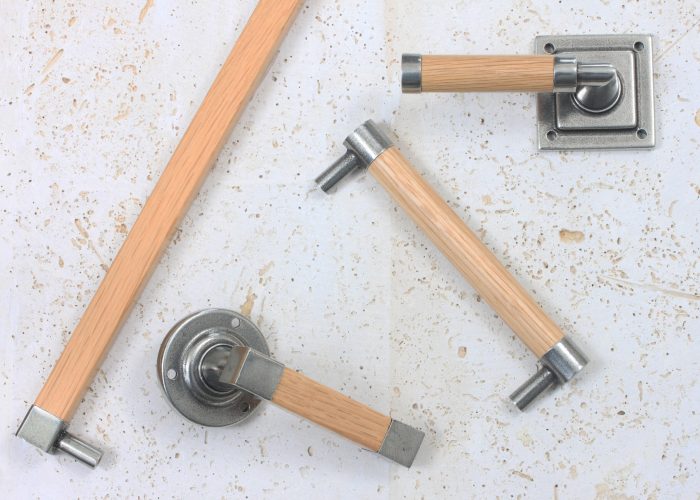 Natural Oak is typically known for its soft, warm and inviting finish. Therefore the material is perfectly suited to our luxurious range of handmade pewter components for a rustic and authentic feel.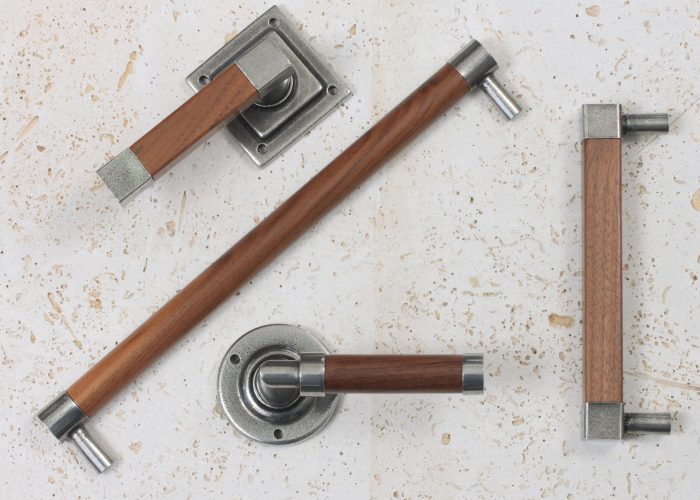 American Black Walnut is a wood recognised for its incredible beauty and elegance. Featuring a relatively straight grain, the material offers a rich and attractive appearance with various shades of brown and subtle hints of purple tones.
How To Care For Wooden Handles?
With minimal care, the stunning finish of our wooden handles can easily be maintained. For the pewter elements of the handle, we recommend the occasional clean with warm soapy water and a coat of clean wax polish on the wooden components. For more information, view our care guide.
Shop The Wooden Collection