When purchasing lever handles for your home, you may be asked if you require a right-handed or left-handed lever handle. To ensure you purchase the correct handle for your application, please follow our guide below to identify your door orientation.
Our range of Finesse and Stonebridge lever handles are supplied in pairs – so for most applications, you can simply rotate the lever handle to suit your door. However, there are some instances where the door orientation may dictate the lever handle required:
For levers which are asymmetrical in their design, rotating the door handle to suit your application may cause the handle to be installed upside down. This is the case for our

Stonebridge Curl range

which features a gentle, curled lever. Therefore, when purchasing our Curl lever handle range you will be asked which handle orientation you required to allow us to assemble the product in line with your application.
For external applications, such as patio door handles and front door handles, it is important for any exposed fixings to be installed to the internal side of the door – this increases security by reducing the risks of the lock being manipulated by intruders trying to gain access to your home. Therefore, for such applications the handle cannot be rotated without the security of the property being compromised.
How To Tell If You Need a Right or Left-handed Door Handle?
To identify if you require a right-handed or left-handed lever handle, simply stand on the side of the door where the door closes towards you. If the door is hinged to the right, you require a right-handed lever handle. If the door is hinged to the left, you will need a left-handed lever handle.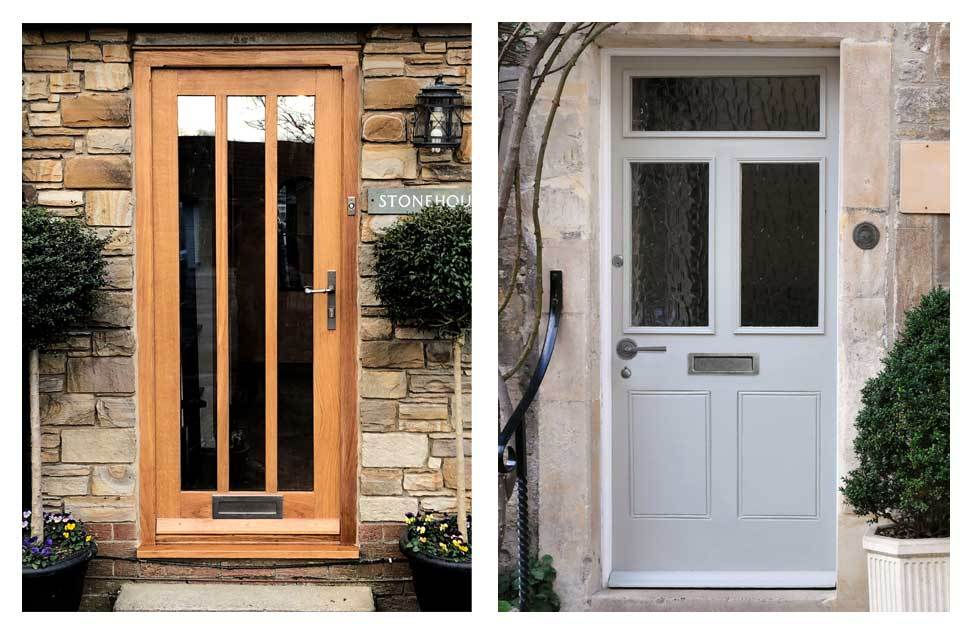 Still Unsure? Contact Us!
If you are still unsure as to which lever handle you require, please do not hesitate to contact our experienced and helpful customer service team on 01207 593528 or sales@thehandmadehandlecompany.com.